Wegovy Weight Loss Injections in Kernersville NC
Wegovy is an injectable weight-loss drug used to treat adults who are obese or overweight and have weight-related problems. Wegovy was approved by the FDA for those who are obese or have a body mass index (BMI) of 30 kg/m2 or more. It's also recommended for persons who are overweight, have a BMI of 27 or more, and have a medical problem affected by their weight. Visit Dr. Andrew Chow, MD, FACP, and his team at Kernersville Primary Care for the Wegovy weight loss injection treatment. For more information, contact us for more information or schedule an appointment online. We are conveniently located at 420 West Mountain St. Kernersville, NC 27284.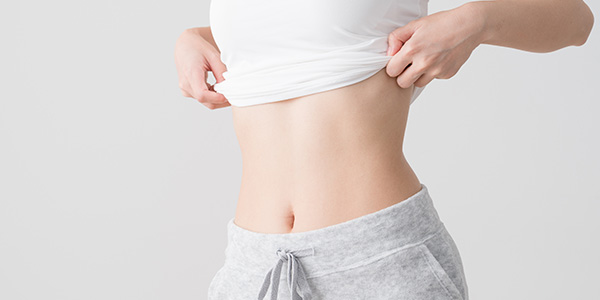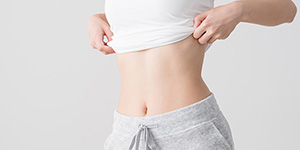 Table of Contents:
How long do you take Wegovy for weight loss?
How much weight do you lose with Wegovy?
What are the benefits of Wegovy injections?
How quickly does Wegovy start working?
Wegovy weight loss injections are a breakthrough weight loss treatment designed to help individuals with obesity or excess body fat. Developed by experts in the fields of weight loss and nutrition, these injections are formulated with an active ingredient, G-lipotropin, that works to help people lose weight in a variety of ways. The injections work to reduce appetite and cravings, which helps individuals stick to a healthy diet and exercise regimen. Wegovy weight loss injections are an innovative and effective way to help those struggling with their weight reach their goals safely and effectively.
How long do you take Wegovy for weight loss?

The length of time you need to take Wegovy before you start seeing results is different from one person to the next and is dependent upon several factors, such as the patient's desired results, the patient's overall weight, the number of areas being treated, and the patient's metabolism.

Initial weight loss results may start to become visible within the first 4 weeks of Wegovy treatment, but the full effects of the injections may not be seen for several months or longer. There are studies assessing weight loss in adults over a 68-week period. Patients taking Wegovy lost an average of 35 pounds, or about 15% of their body weight, denoting its effectiveness when compared to the placebo group, which lost only 2.5% of its body weight. After 68 weeks, 83% of adults taking Wegovy lost 5% or more of their body weight, compared to 31% of adults taking the placebo.

Treatment plans are created on an individual basis and will be determined at the consultation. The weight loss specialist will analyze your overall weight and your desired weight, then create a treatment plan based on this information.
How much weight do you lose with Wegovy?

The amount of weight you can lose with Wegovy is highly dependent upon several factors unique to each person, including:

• Overall weight
• Desired weight
• Diet
• Level of physical activity

Wegovy injections are proven to be highly efficacious in helping people lose weight; they can help people lose around 10 to 20 percent of their overall weight. For example, if a person weighs 280 pounds, they can realistically expect to lose around 28 to 56 pounds in the first year. Of course, this number varies significantly from one person to the next, and therefore individual results may differ.
What are the benefits of Wegovy injections?

Wegovy injections provide a long list of incredible benefits, some of which include:

• Decreased blood pressure
• Decreased risk for cardiovascular disease
• Better lung function
• Reduce the risk of stroke or heart attack
• Lower levels of triglycerides
• Improved mobility
• Less joint damage
• Reduced pain
• Lower risk of ED
• Enhanced libido
• Higher self-esteem
• Better sleep
• Improved mood
• Improved insulin resistance
How quickly does Wegovy start working?

The speed in which Wegovy starts working can look quite different from person to person, but in general, it takes around four weeks to start seeing results, and several months (or up to a year, depending on the total amount of weight being lost) to see the full results. It is important to note that Wegovy does not provide instant results, but requires patience and persistence. Over a period of several months, Wegovy is proven to be highly effective at achieving weight loss results and has a track record that outshines many other alternative weight loss treatments.

Start losing weight today at Kernersville Primary Care! Contact us today or book an appointment online with our experienced weight loss specialists for Wegovy weight loss injections, or visit our clinic conveniently located at 420 West Mountain St. Kernersville, NC 27284. We serve patients from Kernersville NC, Colfax NC, Walkertown NC, Oak Ridge NC, Wallburg NC, Belews Creek NC, Winston-Salem NC, and surrounding areas.
Additional Services We Offer