Semaglutide Weight Loss Injections in Kernersville NC
The majority of American individuals are obese or overweight. Obesity or being overweight is a major health condition that is linked to some of the top causes of mortality, such as heart disease, stroke, and diabetes, as well as an increased risk of some types of cancer. In adult patients who are obese or overweight, losing 5% to 10% of body weight with diet and exercise has been linked to a lower risk of cardiovascular disease. Semaglutide injection has been approved by the FDA for chronic weight management in adults who are obese or overweight and have at least one weight-related condition (such as high blood pressure, type 2 diabetes, or high cholesterol), in addition to a reduced-calorie diet and increased physical activity. Visit Kernersville Primary Care's experienced team of professionals for the Semaglutide weight loss injection treatment to reduce weight effectively and quickly. Contact us for more information or schedule an appointment online. We are conveniently located at 420 West Mountain St. Kernersville, NC 27284.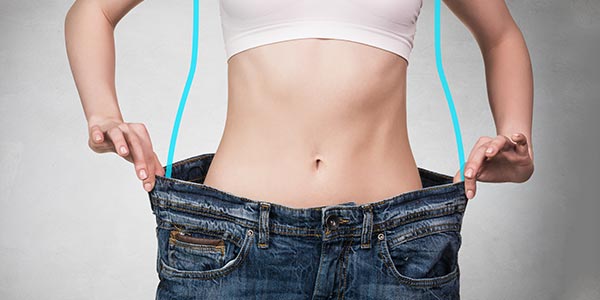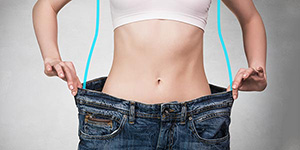 Table of Contents:
What are Semaglutide injections?
How do Semaglutide injections work?
What are the benefits of semaglutide injections?
Who qualifies for semaglutide injections for weight loss?
Nowadays there are many weight loss options, from non-invasive procedures that freeze or burn fat cells to specialized injections that metabolize fat. While the most proven and trusted way to lose weight is through proper diet and adequate exercise, sometimes these efforts are not enough to realize our true desires. Fortunately, there are a number of different treatments that you can take advantage of in order to attain the body of your dreams, including Semaglutide injections.
What are Semaglutide injections?

Semaglutide injections are a new-generation glucagon-like peptide-1 receptor agonist, commonly referred to as a GLP-1RA. This medication is used to treat people who have Type 2 diabetes as well as people who are overweight or obese. Semaglutide works by stimulating the pancreatic beta cells to produce more insulin, improving glucose tolerance. It also helps to slow gastric emptying, leading to greater satiety, which helps patients with overweight or obesity to eat less and manage their weight better.

It is designed to promote lower glucose levels in the blood by increasing insulin production, suppressing glucagon production, and slowing the digestion of food. In addition, it may help patients to feel less hungry and eat less by causing the stomach to empty more slowly.
How do Semaglutide injections work?

Semaglutide, which can be taken orally or by injection, works by increasing the production of insulin in the body, a hormone produced by the pancreas that is fundamental in the regulation of blood sugar. This weight loss injection has shown great results: over the course of 68 weeks, patients taking the drug lost 15-20% of their body weight, compared to 2.4% in patients taking a placebo. The drug was first approved to treat type 2 diabetes, but since the discovery of its weight loss benefits, it has been FDA-approved for helping people lose weight.
What are the benefits of semaglutide injections?

Semaglutide injections provide a range of benefits, all of which work together to produce astonishing weight loss results. These include:

• Decreased blood pressure
• Decreased risk for cardiovascular disease
• Better lung function
• Reduce the risk of stroke or heart attack
• Lower levels of triglycerides
• Improved mobility
• Less joint damage
• Reduced pain
• Lower risk of ED
• Enhanced libido
• Higher self-esteem
• Better sleep
• Improved mood
• Improved insulin resistance
Who qualifies for semaglutide injections for weight loss?

Individuals who qualify for Semaglutide injections for weight loss include people who are serious about losing weight and will combine the treatment with dietary changes and an increase in physical exercise. It is also imperative for potential patients to have realistic expectations about the treatment, including what it can achieve, and the timeframe for which these changes should be seen. To qualify for Semaglutide injections, patients should also be in good overall health and not have any underlying conditions or take any medications that would contraindicate the treatment, of pregnant and breastfeeding women. In addition to this, there are other factors that would disqualify someone from this type of treatment, including:

• Allergies to semaglutide
• Multiple endocrine neoplasia type 2
• Personal or family history of thyroid cancer
• Diabetic ketoacidosis
It is also important to discuss with your provider if you have experienced any of the following:
• A stomach or intestinal disorder
• Pancreatitis
• Kidney disease
• Eye problems caused by diabetes (retinopathy)

For more information about the qualifications for Semaglutide, and to see if you qualify, call our office today!

The weight loss specialists at Kernersville Primary Care are here to help you achieve your weight loss goals! Call us today or book an appointment online for Semaglutide weight loss injections, or visit our clinic conveniently located at 420 West Mountain St. Kernersville, NC 27284. We serve patients from Kernersville NC, Colfax NC, Walkertown NC, Oak Ridge NC, Wallburg NC, Belews Creek NC, Winston-Salem NC, and surrounding areas.


Additional Services We Offer