Non-Surgical Medical Weight Loss Procedures Q&A
If you're having difficulty losing weight, visit Kernersville Primary Care to learn about the various non-surgical medical weight loss methods available. We assist you in your journey to long-term weight loss by implementing significant lifestyle changes such as nutrition, exercise, and counseling. Our specialists may recommend a variety of medications along with dietary and exercise adjustments. For more information,

contact us

or schedule an

appointment online

. We are conveniently located at

420 West Mountain St. Kernersville, NC 27284

.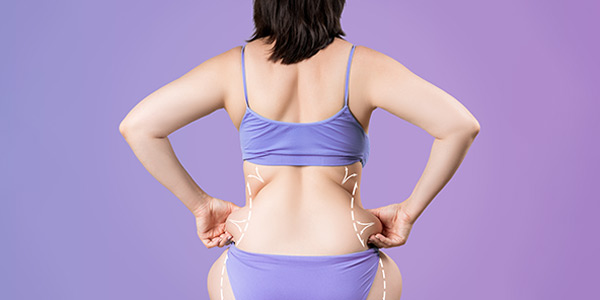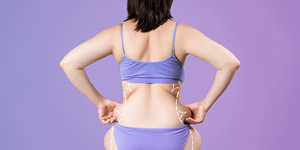 Table of Contents:
Is there a way to lose weight without surgery?
How can I lose massive weight without surgery?
What are the benefits of losing weight without surgery?
Can doctors at Kernersville Primary Care help me lose weight without surgery?
There are many people that struggle with achieving and maintaining a healthy weight. While surgical weight loss is an option for some, there are plenty of non-surgical alternatives to attempt before taking the plunge into something more intense. Lifestyle changes, behavioural therapies, medication, and non-surgical procedures are all possible treatments that can help you lose weight and keep it off over the long term.
At Kernersville Primary Care, we offer non-surgical medical weight loss strategies for those looking to build a healthier relationship with their body and improve their physical and mental health. For more information about our non-surgical weight loss procedures, contact us today. Or, if you're ready to sit down with a specialist, you can book in for an appointment online at your earliest convenience.
Is there a way to lose weight without surgery?

Yes, there are many different ways to lose weight without having to undergo surgery. In fact, many people are not eligible for surgical weight loss (or simply don't want it) due to existing health conditions, risk factors, psychological limitations, or their own personal views regarding surgery. 

Medical weight loss, which involves getting advice and treatment from an experienced weight-loss physician, is often the best way to start your weight loss journey. A weight loss doctor will tailor treatment to your individual needs and weight loss goals, overall health, and any medical conditions you may have.

Effective non-surgical weight loss methods include:

● Behavioural therapy.
● Customized diet plans.
● Intragastric balloon procedure.
● Nutrition and lifestyle counseling.
● Prescribed weight loss medication
How can I lose massive weight without surgery?
 
There are safe and effective ways to lose a large amount of weight without surgical intervention, though it should always be done under the supervision of medical professionals. Extreme weight loss measures that are not prescribed or monitored by a weight loss professional are not considered to be safe and should not be participated in as they can damage your health over the short and long term.
 
Weight loss can be achieved through lifestyle changes — such eating healthily and getting regular exercise. Certain therapies may also be recommended to help you get on top of any emotional components that are affecting your weight.
 
In some cases, your physician may also recommend adding a medically approved prescription weight-loss medicine to your treatment plan. Depending on the type of medicine prescribed, they may help to curb your appetite, feel fuller for longer, and/or make it harder for your body to hang on to fat deposits.

However, weight loss medications are most effective when combined with lifestyle changes, such as a nutritious diet and regular exercise.
What are the benefits of losing weight without surgery?

Non-surgical weight loss refers to any procedure that is designed to help you lose weight without going under the knife. They are suitable for those that need to lose weight but (1) don't want to undergo invasive surgery and/or (2) don't qualify for weight loss surgery.

Many people also prefer non-surgical weight loss for its benefits, which include:

● A long history of clinically proven effectiveness.
● Better long-term lifestyle habits.
● Better mental wellness.
● Long-term weight loss.
● No anesthesia required.
● No incisions.
● No recovery time.
● No surgical alternations to your stomach.

Patients that take part in a medically assisted non-surgical weight loss program also have the opportunity to work with an extensive team of specialists. This includes a dietician and psychologist, who can help them tackle the physical and emotional parts of their weight concerns. It also includes monthly labs, supplement suggestions, and instructions on the appropriate amount of daily activity. Medications may also be prescribed if thought to be beneficial.
Can doctors at Kernersville Primary Care help me lose weight without surgery?

The weight loss experts at Kernersville Primary Care are dedicated to helping you achieve weight loss without surgical intervention. They will work along side you to create an effective weight loss plan that fits your unique goals and medical needs. This includes tailored dietary and exercise recommendations, behavioural counselling and emotional support, consistent medical check ins, and medication (when necessary)

If you're looking for weight loss support that doesn't involve undergoing major surgery, connect with us at Kernersville Primary Care. Our team of specialists would be happy to help you achieve your goals, setting you up for success over the long term. Reach out today for more information about non-surgical weight loss or book in with us online to schedule an appointment. We serve patients from Kernersville NC, Colfax NC, Walkertown NC, Oak Ridge NC, Wallburg NC, Belews Creek NC, Winston-Salem NC, and surrounding areas.
Additional Services We Offer